An Interview with Alison DeCamp, author of My Near Death Adventures (99% True!)
This book is absolutely perfect for anyone drawn to this site and its mission. Not quite like anything we've ever seen, fresh, hilarious historical fiction, illustrated with doodles on old photos and newspaper clippings! (full review here)
We were delighted to talk to its debut author, a former teacher and current bookseller (at Between the Covers bookstore in Harbor Springs, MI), Alison DeCamp.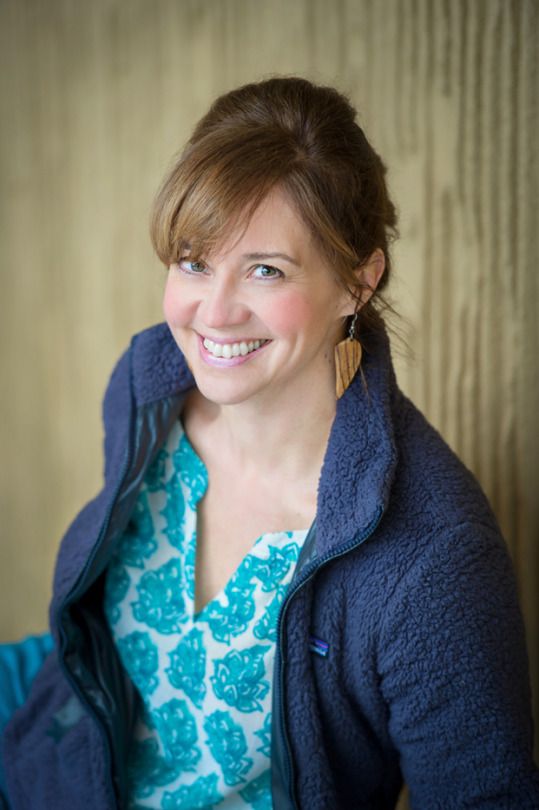 GR:It's so rare to find a truly humorous historical fiction novel. What did you set out to achieve?
AD: I like my history to have a sense of humor. My initial goal was to tell the story of a boy spending time in a lumber camp in Michigan, but once I found Stan's voice, the humor and the story came together making it less about a place, and more about a boy trying to grow up and be manly. And failing miserably.
GR: Did you find balancing character and humor with facts and research to be a challenge?
AD: Researching the past often gave me ideas of what to include in Stan's story. It was interesting to read about the lumber camps and how dangerous they were, about the 1893 World's Fair that took place in Chicago, about the baseball teams and the medical "cures" and ax murderers and outlaws. Sometimes when I got stuck writing, researching would give me another idea. And because Stan has such an overactive imagination, the fun facts I came across became even more ridiculous through Stan's eyes.
GR: It's full of themes about perceptions of what it means to be a man, and perceived differences between guys and girls. Why was this important for you to explore as an author, and in such an accessible and humorous way?
AD: I think life is hard no matter how old you are. I also think there are preconceived notions of what it means to be a man (or a woman) that are impossible to live up to. That's why I wanted someone like Stinky Pete to be a voice of reason, someone who likes Stan for who he is, manly or not. I also love Geri and the fact that she doesn't care what anyone thinks-she's going to do what she wants to do regardless of what society at that time dictated.
GR: How did your work as a teacher and bookseller inform the book?
AD: I love books. I love matching books to readers, and this is the same as a teacher or a bookseller. I also like to sneak some learning in-and I like to do that both as a writer and a reader. When I've enjoyed reading a book and realized later I learned something incidentally in the process, that's the best! It's so sneaky! And I really didn't want to come across as preachy. That's the worst.
GR: What was the hardest part about research? The most fun? For young people interested in history, what are some avenues you suggest they go down?
AD: Vocabulary was really difficult. I researched all sorts of terms from "privy" to "skedaddle" (first known use is 1860) to what the lumberjacks were called (they preferred the term "shanty boy," as a matter of fact). I also needed to know if electricity was used in certain places, what the plumbing situation was like, what the roads were paved with (if they were paved at all) and what people believed as far as medicine was concerned.
The Library of Congress (loc.gov) is such a wealth of information. You can find song lyrics, photographs, old newspapers, postcards, advertisements-it's a fantastic place to find primary sources. And then just go from there! Find something that interests you, whether it's baseball or sideshow acts in the circus or a United States President, just let the research decide what path you're going to take-keep following the facts you find most interesting.
GR: The photographs and doodles bring the book even more alive-where did this idea come from!?
AD: I never met my great-grandmother, Cora, but from everything I've heard, she sounded mean and ornery and controlling. She made my grandmother get married at 15 and then Alice had my Uncle Stan when she was 16. Who would do that to her daughter? But this same great-grandmother kept a scrapbook and I loved flipping through it. I actually stole it from my parents' home (don't tell my sister!) and as I was writing I thought, "Hmmm. What if Stan kept a scrapbook?" I later found out Mark Twain was a big scrapbooker and even made quite a bit of money from a self-pasting scrapbook patent.
GR: Your regional connection is partly what makes this book so universal-a true love for the place and people make us really get to know and feel them. Tell us a little what you love about Michigan, and Michigan's history.
AD: When most people think of Michigan, I'm pretty sure they automatically think of Detroit or Flint (where my husband is from). Those places are kind of like your brother's scary friend who would have your back in a fight, but they are such a small representation of Michigan as a whole. I love Michigan's gritty resolve-we hang in there when times get tough. It might be the long winters that harden us.
My Michigan is such a beautiful state. It's surrounded by water, of course, but there are beautiful waterfalls, wonderful nature trails, unbelievable shorelines, breathtaking autumn colors, and friendly Midwesterners who are always willing to lend a hand to anyone.
GR: This feels like it would make a great series. Are you planning more adventures for Stan?
AD: The next book will come out next year. It is also about Stan's adventures, this time in St. Ignace, Michigan. Many of the same characters show up, but also a few news ones like Mad Madge (Stan's personal bully), Cuddy Carlisle (a 7 y.o. version of Stan), and Nincompoop (whose name should tell you something). Stan is on a mission to get rich quick in order to avoid becoming Archibald Crutchley's stepson, but you can imagine this will not go as planned.
"My Near-Death Adventues (99% Percent True!)" is out now from Crown (Random House).
For some books this former teacher and current author and bookseller recommends, check out this list.
| | |
| --- | --- |
| Part of a Series? | No |
| Age Level | |
This book is . . .