Jeffrey Brown lives in Chicago with his wife and two sons. As a kid, he loved comics and dreamed of making them. With a long line of publications and art shows behind and in front of him, we'd say he's certainly living that dream. He's definitely a case of if you can dream it, with a lot of hard work, you can do it. Most lately he's the author of the New York Times bestselling Jedi Academy series.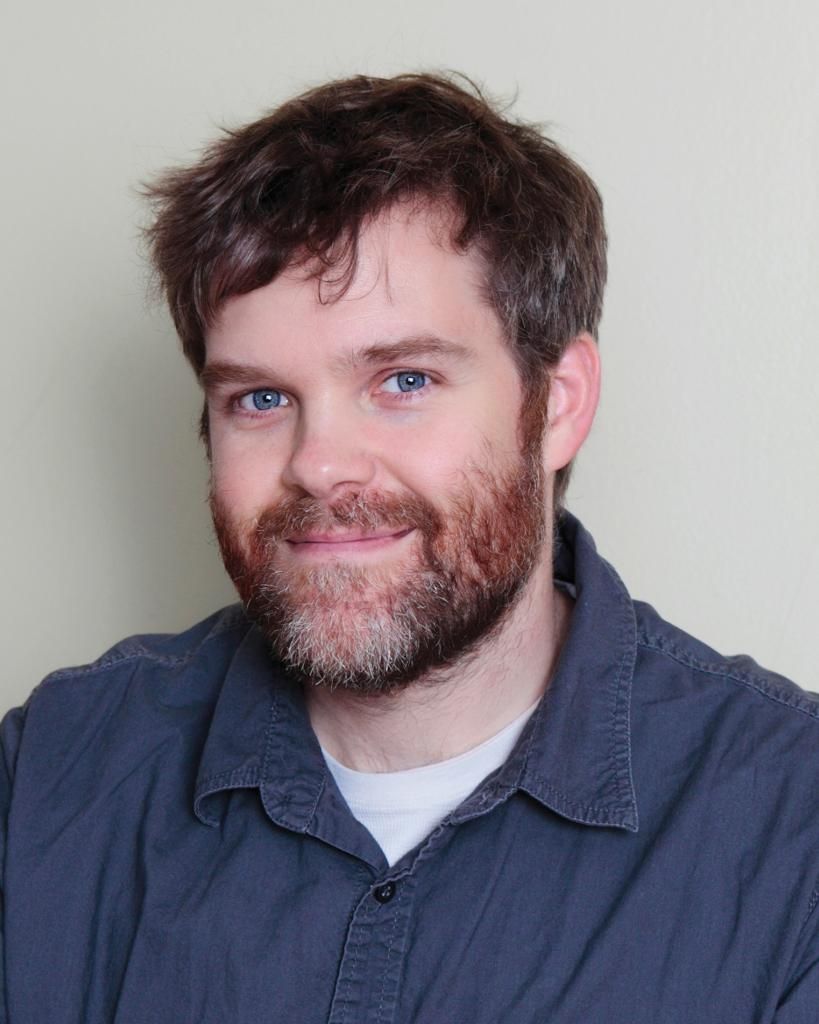 photo credit: Jill Liebhaber
A.A. Milne

Illustrated by Ernest H. Shepard
I only knew the Disney version of Winnie-The-Pooh until I had a son, and discovered I'd really been missing out. I was familiar with Shepard's excellent drawings, but had no idea just how funny and smart the original Pooh stories are.

Roald Dahl

There have been some notable Dahl adaptations - the original Willy Wonka film, Wes Anderson's Fantastic Mr. Fox - but Dahl's books are more than just great source material for movies. They're endlessly entertaining, often laugh-out-loud funny, and great to read at any age, alone or with someone else also of any age.

A.C.H. Smith

Going in reverse, here's a novelization of film I loved, and read a ton all the way to my teenage years. Recently reprinted in a nice edition that includes some of Brian Froud's goblin sketches, it's a fairy tale informed by the imagination of Jim Henson and the humor of Monty Python's Terry Jones.

Philip Pullman

Fans of Harry Potter, C.S. Lewis, and J.R.R. Tolkien should be sure to check out this fantasy series. The tone is earnest and sincere, and the adventure is full of wonder and mystery.