Elizabeth Partridge is the author of over a dozen books for children and adults, among them the highly celebrated Marching to Freedom: Walk Together, Children, and Don't You Grow Weary, as well as biographies of Dorothea Lange, Woody Guthrie, and John Lennon. Her books have received many honors, including National Book Award Finalist, Boston Globe-Horn Book Award, Los Angeles Times Book Prize, Michael L. Printz Honor, SCBWI Golden Kite Award, SLJ's Battle of the Books, and the Jane Addams Children's Book Award.
Her story, "Mojo, Moonshine, and the Blues," appeared in the fifth volume of the Guys Read library: True Stories.
Elizabeth is on the core faculty at the Vermont College of Fine Arts, MFA in Writing for Children & Young Adults.
The following is a list of books she's either loved reading with her two boys, or that she just thinks are fantastic.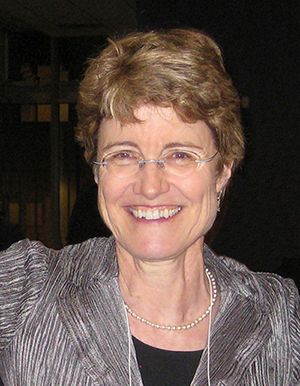 Sara Varon

I love this wordless graphic novel. A dog builds a robot and they become friends, but the robot rusts and can't move after he goes in the water at the beach. Both funny and sad.

Gene Luen Yang

The Monkey King, a Chinese folk hero, messes with the main character who is trying to fit in at his all-white school. Graphic novel.

Neil Gaiman

How can you resist a book with these first two lines: "The knife had a handle of polished black bone, and a blade sharper and finer than any razor. If it sliced you, you might not even know you'd been cut, not immediately."

Paula Fox

What if you found a gun and were told never to shoot it, and one evening you shot at a flickering shadow, and you thought you might have hit a cat, right in the eye? How would you deal with the cat, and your guilt, fear, and shame?

Get the biggest, fattest version of this book you can find from the library. It should come in at 150-200+ pages. Total adventure and high jinx.

Roald Dahl

Danny and his father feed rum-soaked raisins to the pheasants on the estate where they are never allowed to go hunting. They set out to poach a record number of pheasants from the dreaded estate owner. Dahl is the guy who wrote Charlie and the Chocolate Factory, and Fantastic Mister Fox.

Steve Sheinkin

Why were 50 sailors, all African American, tried for mutiny by the US Navy during WWII when they refused to go back to work after an explosion killed 300?

Coe Booth

Jarrett's mother takes in two foster kids: one a baby, one a boy a year older than Jarrett. As it says on the back cover: "Kinda like enemies. Kinda like friends. Kinda like brothers."

Deborah Wiles

This book is a hybrid. It's a novel that takes place during Freedom Summer in 1963, and yet it is full of photographs and real quotes. Mesmerizing.

Rainbow Rowell

Two smart, funny, quirky misfits find each other. This book has one of the most tender love scenes ever, so go get a copy right away.