Adam Selzer was born in Des Moines and now lives in Chicago, where he writes humorous books by day and researches history, ghost stories and naughty playground rhymes by night. After eleven published books, including the acclaimed Smart Aleck's Guide to American History and I Kissed a Zombie and I Liked It, not to mention How To Get Suspended and Influence People (which people try to ban now and then), he is just famous enough to have a page on wikipedia. He has been described as "subversive, but in a fun way….like the offspring of Bob Dylan and some Muppet." (taken from the author's website, adamselzer.com)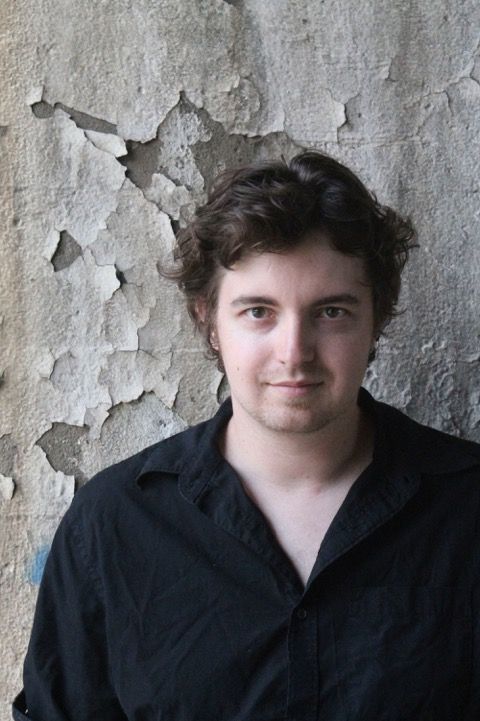 Daniel Pinkwater

A story of two kids who sneak out to go to late night double feature picture shows and end up fighting aliens with wrestlers and detectives. I pretty much based my life on Pinkwater's teachings, and this one, in particular. It's set in a thinly-veiled version of Chicago, and the fact that I live near some of the locations now is not entirely a coincidence. It's available in a really good collection called "5 Novels" which also has a couple of other masterpieces in it.

Daniel Kraus

A book about a guy who finds out that his father is a grave robber. I love grave robbing so much that my neighbors are reluctant to come to my barbecues.

Willard Motley

How Nick Romano went from being an altar boy at 12 to dying in the electric chair at 21. A really tough, gritty novel about life on the streets in the 40s, this book is also the origin of the phrase "live fast, die young, have a good looking corpse." I found this in a bin at a thrift store in high school and bought it because I knew Jim Morrison had liked it; a week later it was my favorite novel ever. The writing just pounds you in the face.

Charles Dickens

The easiest Dickens to start with is A Christmas Carol (you already know the plot, and it's short), and the best ones are probably Great Expectations and Bleak House (which has a guy who spontaneously combusts in it). But sometimes I feel like I have a duty to tell people that Martin Chuzzlewit is under-rated; it comes right in between his early, zanier books and his later, more serious ones so you get the best of both worlds. Dickens books can take weeks to read, but they're worth it. You lose yourself in a larger-than-life world full of kooks and crooks with lots of droopy taverns and winding alleys. Even the most serious ones are funny as hell.

Roger Ebert

A collection of Ebert's worst reviews - just about everything you need to know about writing is mixed into these. Reading Ebert's best and worst reviews will tell you more than 100 "writing craft" books. He was really funny when he was ripping into a movie - he says one of them should be chopped up and made into free ukulele picks for the poor. And the notes he had for that movie where Shaq plays a genie are some of the best writing advice you can get.

Jerry Spinelli

Spinelli's first book, re-reading it in college is what made me realize that YA books could be just as "literary" as anything else on the shelves.

Phillip Roth

Roth's latest and apparently last book, a story about a gym teacher in a Jewish neighborhood in New Jersey during World War 2 who questions his faith when a couple of kids die of polio. He seems to have no idea what's going on in Europe. But the reader does.

Ron Rosenbaum

A nonfiction book about controversies among Shakespeare scholars (like, does Juliet talk about having an orgasm? Did Shakespeare revise his work? How much of Macbeth is missing from the script we have?) Academia is weird world full of cliques and drama, Rosenbaum succeeds in making it look as though professors throw folding chairs at each other during conferences. He also speaks as well as anyone about how Shakespeare can just cast this spell over you that you may never recover from if it hits you just right (while freely admitting that most Shakespeare productions, and most essays about him, are boring as all get out).

Barbara Park

Look, writing middle grade humor is really, really hard. Way harder than YA humor. I re-read this one lately and couldn't believe how funny it was. Barbara Park made it look so easy.

Bill Bryson

Bill Bryson drives across the country, makes fun of things, and muses about how America has changed over the decades. One of those books where you can just open to any page and read a bit.

BONUS REC OF OBSCURIA:

The Sears Catalog and Consumer's Guide, Fall 1900
They reprinted an abridged version of this in the 1970s; you can find it online for a couple of bucks. It's the best bathroom reading in the world. The 1927 one is neat, too.