Interview with Elizabeth Partridge author of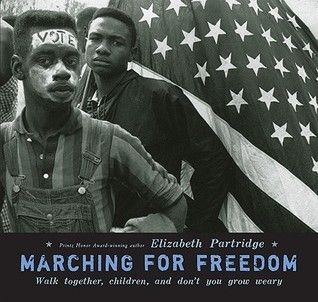 "Selma," the movie, brought the events surrounding the Civil Rights landmark march to Montgomery in 1965 back to heightened mass public consciousness. Celebrated author and Guys Read contributor Elizabeth Partridge's masterful Marching for Freedom: Walk Together Children, and Don't You Grow Weary is a perfect bridge of that story into the classroom or living room, and so alive on the young person level, powerfully telling the story of the young marchers in their own words through extensive interviews. Through these first-hand accounts, young readers can see young people just like themselves, living through history not all that long ago, making decisions and taking actions that impacted our lives today, unstopped by frightening intimidation and violence. It doesn't get more inspiring than this.
We had the chance to talk with the author about how to research, the fascinating history the book delves into, and an awesome special feature that accompanies the book: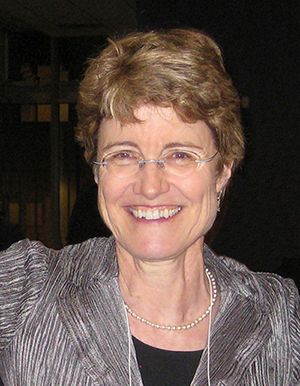 GR: Writing a non-fiction book so reliant on research is such a huge commitment. When did you know you needed to write this?
EP: When I start a project I don't think about how much research it will take. I just think, more, I want to know more. I was browsing online through some pictures of the march from Selma to Montgomery and was struck by the courage of the people who were willing to stand up against the sheriff and deputies who arrested them. People were getting beaten up, even killed, and still, more came to protest. They brought their children as well, putting them at risk. It was that important. This book came together for me after I had been learning about the march, and looking at tons of photographs, and started to see the same kids appearing over and over again in the photos. I began to recognize them, and feel like I knew them. Then I read an article in the New Yorker magazine. The author interviewed a few kids and gave their names. I realized I could try to find these kids, now adults, and talk to them. So I started calling people with those names in Selma, Alabama. I found several of them, they introduced me to others, and I interviewed them about their experiences.
GR: What advice do you have for young people interested in finding out more about a subject that interests them, or wanting to make a school report more fun and alive?
EP: I love to do research. It's really easy, and kind of addictive. It's just that people are freaked out by it. Just think about it like solving a mystery. Start in the most obvious place: the internet. Browse around. See what you can find. The trick is not to use something from a site that is unreliable. The best, most accurate stuff is on sites run by the government and by big institutions like universities and museums. For example, Library of Congress, Smithsonian Institution, Museum of Contemporary Photography. Look for gov or edu at the end of the url. To make a report come alive: details. They are gold. Try to make it so we can picture it in our minds. And up the power of your verbs: make them snappy. I do that after I've finished a whole manuscript. I go through and just try to make my verbs more interesting.
GR: What was the most fascinating, and maybe unexpected thing you found in your research?
EP: Honestly, I found out something that still really bothers me. Up until WWII, people in the south could be arrested for really ridiculous things, like swearing in front of a woman, or gambling. The sheriff would arrest a lot of men, almost all African American. Then they'd rent these men out to the white people who suddenly needed a lot of workers on their land, to do things like pick crops or harvest turpentine from pine trees. Finding this out made me really understand how racism can ferment for a long, long time in a community.
GR: The events in your book took place really not that long ago, even though it sometimes feels that way, and is presented that way, as "history." What do you remember learning about as a young person yourself, when huge, now historical events were unfolding?
EP: When I was young a couple of powerful things were happening: civil rights, the Vietnam War, the women's movement. It was exciting, overwhelming, and confusing. People in my high school used to cut school to be in the marches. Helicopters flew overhead, teargassing us. I was tear gassed once when I walked out of class. It makes you a little jaded when your own government tear gasses you. When I came to writing the part in Marching for Freedom where the marchers were tear gassed, a lot of memories of what that felt like came back to me. Helpful research, it turned out!
GR: Do you remember much confusion when it came to complex, charged matters? What advice do you have for young people now, who are maybe interested in but confused by huge events happening that maybe feel out of their comprehension or reach of involvement?
EP: It's hard to sort out, because you don't learn anything all at once. You learn it by listening, reading, watching, experiencing, and synthesizing what you've been picking up. When you are in it, it doesn't feel like history, it just feels like your life. But it is history, soon enough. What we are living through right now will be history by tomorrow. I can be easily overwhelmed by the enormity of things. So I just repeat to myself something Gandhi said: "Do your part, no matter how small." My part is writing books. One of my sons rides his bike everywhere instead of driving. We can each do a small part.
GR: Lastly, please tell us about this awesome, interactive special feature you made to accompany the book.
EP: For teachers and students who want to know more than they can find in the book, we made a Google Lit Trip for Marching for Freedom that uses Google Earth to move around to all the important sites in Selma and on the march. Along with them, we've posted a number of questions there to think about.
GR: Here's a blog post by Elizabeth Partridge about her feelings after seeing the movie Selma.
And, last but certainly not least, here's a list of some of her favorite books read with her two sons, and some she just thinks are really fantastic.
(content originally from our Book of the Month section on the main page of guysread.com in January 2015)
Posted by Jon on Monday, July 13, 2015